Jan 3 2015
The Apple Watch is  going to be one of 2015's most eagerly anticipated products, that and the HoverBoard.  At Apple's launch event the news was that the Watch would arrive in early 2015 which of course leads to lots of speculation about when this date will actually be.
However for Australian Apple fans there may be some disappointment on the horizon.  If you visit the UK or US Apple Watch web pages you'll see that the watch is indeed still slated for an "early 2015" launch. Take a look for yourself at www.apple.com/uk/watch
Jumping over to the Australian Apple website and the word "early" has been dropped, hinting perhaps that the fabled Watch won't be arriving down-under quite so soon.  www.apple.com/au/watch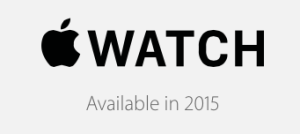 Why is this the case is of course subject to lots of speculation as Australia has usually been part of the first countries to receive new product lines from Apple.  Of course this will open a grey market in Australia as soon as the Watch arrives in stores overseas.