May 19 2015
It all started with a four year old having a melt down and resulted in a broken pair of Oakley frames.
Not good.
At nearly $300 to replace them (just the frames that is), I recalled having previously seen the website Sneaking Duck and figured that now might be the perfect time to try them out…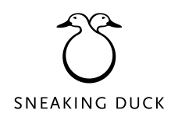 A quick visit to their website and I was almost tempted to order a pair straight away, there's currently a selection of frames at 50% discount for just $90 including lenses.  I however decided to do things properly and avail Sneaking Duck's try before you buy option.  This allows you to select five frames which they will send to you to try on at home, pick the one you like and send them back once you've ordered your glasses.  I did this yesterday with a very quick and easy sign-up, for those interested I chose four frames to try out, blackcurrant phaser, sub fusc, Woody Would and Cappsy.
Today I received an email to say that my frames were on the way, along with an Australia Post tracking number which is a simple click to see where your stuff is at.  It's a simple thing but it works.
Let's wait for them to arrive and take a look.
The frames all arrived in a very neat presentation box and allowed me the time to choose and decide which frames suited me best. I opted for Woody Would., confirmed my order online and a few days later dropped the frames back in the mail in a pre-paid envelope.
Within the week my Woody Frames had arrived and I'm very happy with them.  Will I be using Sneaking Duck again? Absolutely.