Nov 15 2014
Last weekend we came to learn about a Western Australian based organisation called  Transform Cambodia, dedicated to improving the lives of street children and their families in Cambodia.  We felt compelled to gift and help.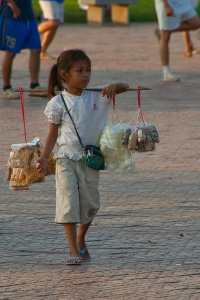 Seeing those images from somewhere else in the world of children in need, wether through famine, war or some form of abuse, have been a regular occurrence for as long as I can remember.  I have donated in the past, not much, not regularly. Then the opportunity to donate to Transform Cambodia was presented to us through Nations Church.
Why did we feel compelled to commit this time?  There are numerous reasons but for me personally it can be distilled into the fact that now being a father of two of my own children the plight of otherwise helpless children appears with greater clarity.
Of course there are many other charities doing similar work across the globe but Transform Cambodia's Perth perspective means we have the potential for a more personal involvement.  We chose to sponsor one child in Phnom Penh, a relatively small commitment from us makes a huge difference to a six year old child and his immediate family. It puts a few things into perspective.
Sometime in the future I am sure we will travel to Cambodia and meet the children, staff and families of Transform Cambodia. This is one of the key reasons we chose to donate, to be able to see the fruits of our donations and to help on a personal level.
Individual Churches in Perth sponsor individual centres of 100 children in Phnom Penh, and it's this approach that gives a real benefit to the families in Cambodia as the relationship between the two grows over time.
It may yet be some time away but I am already looking forward to the day we visit Phnom Penh.